Closed until further notice (due to Corona lock down).
The last highscore attempt has been made for now. We can no longer stand behind a multiplayer experience while Corona is spreading like it is. We will follow the government's advice of a lock down and play by the rules.

Someone mentioned at the bar once, that you can also play video games online now. Might be fun to give it a try, Chriss is fairly good at Duke 3D and the latest modem is apparently without faulty cables but working through the air somehow!

Take care of each other out there, don't forget to have fun and we look very much forward to see you at the next stage.
The team, Bip Bip Bar.
A mail will be send out once we open again: www.bipbipbar.dk/nyhedsbrev
About Bip Bip Bar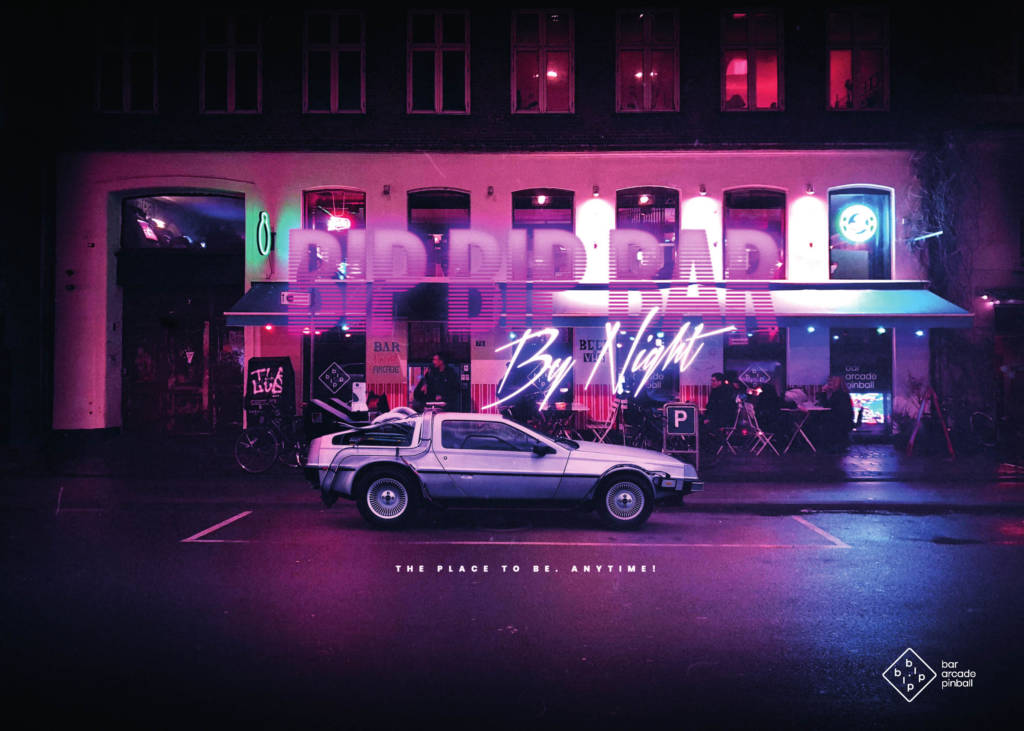 Welcome to the fun & friendly Bip Bip Bar on Fælledvej 7, 2200 Copenhagen N. We have two bars and 2½ level filled with arcade and pinball games.
Guests hang, date, play, drink, share memories and have a fun time with or without playing.
There is no need to book in advance, simply drop by and enjoy the unique vibe and interactive atmosphere.
Cheering and sobbing might occour.
Roads? Where we are going we do need roads.

>Bip Bip Bar
Fælledvej 7, 2200 Copenhagen N