Current selection

About shop & products.
Corona forces us to close down the physical side of the Bip Bip Bar experience on Fælledvej 7 – but also gives room to take a look at a digital version of us. It is not known for how long or what the scale of damage this will do to the industry of Denmark and a small business like ours.
Meanwhile we still have future goals regarding improving Bip Bip Bar and we will spend the time preparing the machines, experiment with the drinks menu and try all the beers to … quality test. We love staying open and main reason is found in the support from the guests and the best way to support during a lock down is to help us through channels provided on this page.
This page will list options on how to keep the Bip Bip wheels runing in the forthcoming weeks and maybe even months.
We hope you will share the site with others.
T-Shirt
The 1up (extra life) limited edition T-shirt design.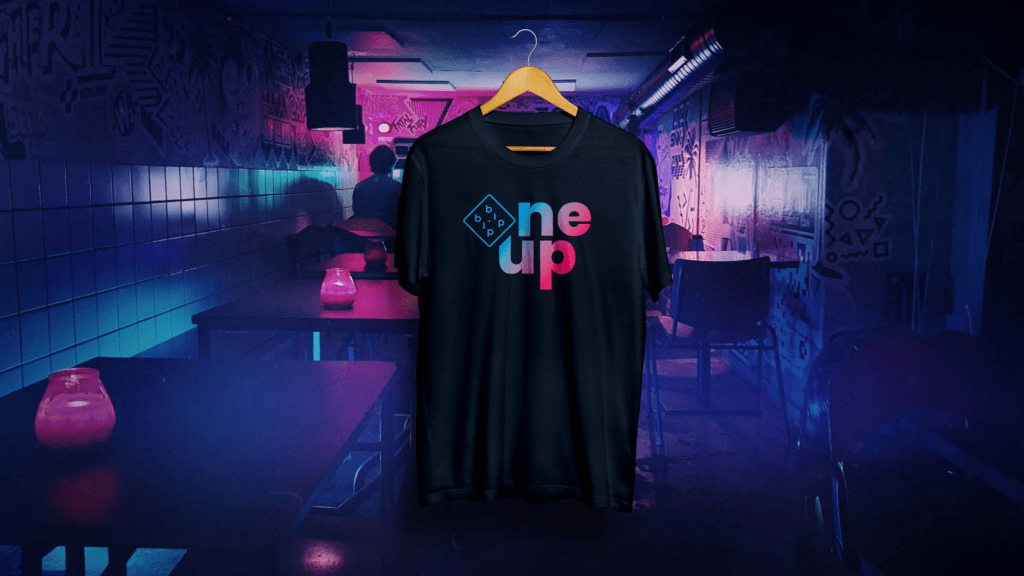 Sizes available:
Male: S / M / L / XL / XXL
Female: S / M / L / XL
Order: www.Bozz.dk (Bozz.dk accepts creditcards)
Information: We have teamed up with our friend at www.Bozz.dk and will gather the orders of shirts and produce first batch in 14th of April. The gathering of orders will provide us with the best offer from the factory. Bozz.dk has setup the system so we can accept payment of orders now and generate income during lock-down. The 1up (extra life) t-shirt is a limited edition and will not be produced after 2020 – as it is a support shirt through the Corona-crisis.
Disclaimer: Reviews online regarding female-fit state that the size is a bit smaller than standard. A Review from seller states that the male shirt is a bit bigger than expected. But we can not garantee anything as we will not be pre-ordering in the limited period to respect that donations are aimed at Bip Bip Bar and in this case not the seller of shirts.
ORDER SHIRT
Giftcard
Return to the future!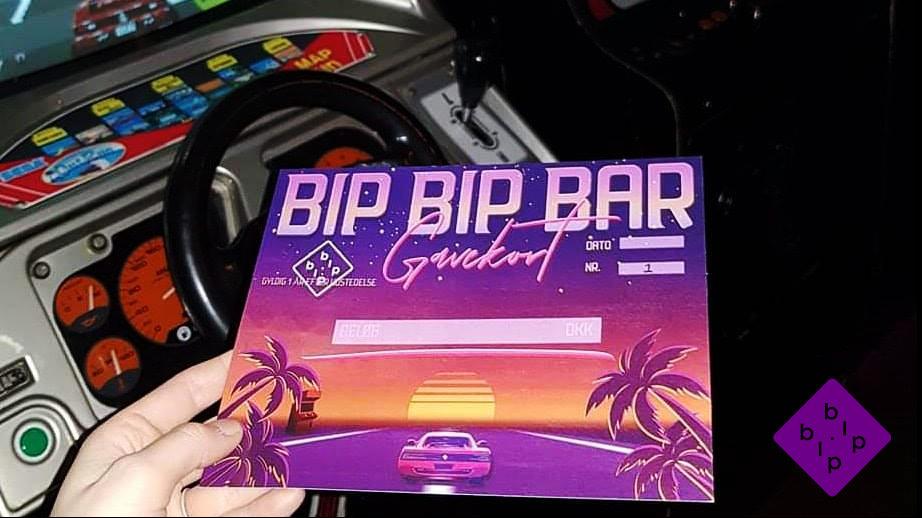 Time to sell giftcards online! We accept orders via email, banktransfers and MobilePay. We will print giftcards upon requiests for those who order the giftcards as presents – but will also offer the option of saving the costs of physical cards in favour of the donation.
DISCLAIMER: The giftcard is valid for two years starting from June 2020. The physical giftcards will not be sent by mail but only as pick-ups at Bip Bip Bar, Fælledvej 7, 2200 Copenhagen N through out the year 2020.
How to: Order through: booking@bipbipbar.dk and write the amount of Danish kroner you want to add and if you want or physical giftcard or an open tab at the bar in the stated name. Questions are also welcome through that mail.
Bank informations: reg: 7312 konto: 1025446 (Jyske Bank)
MobilePay: 63236
Direct Donations:
Thank you.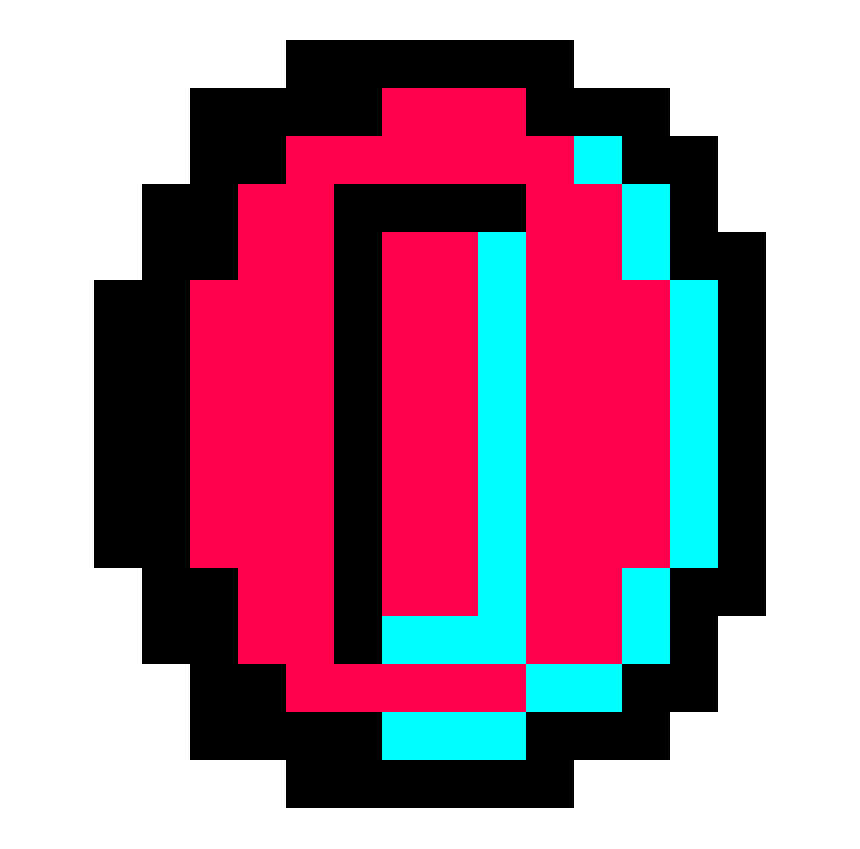 We have decided to accept direct donations upon request from guests during the Corona-crisis. The donations during lock-down is without any middleman or future expenses and by so serves an extra purpose. The direct donations are only available while lock-down is demanded through out Denmark and in case anyone want to support us through this channel. Donations are considered to be unexpected.
Bank informations: reg: 7312 konto: 1025446 (Jyske Bank)
MobilePay: 63236
Contact email: cdp@bipbipbar.dk
Please add your name in case of transfer and you are welcome to write to booking@bipbipbar.dk so we can write back and say thank you.