Reservations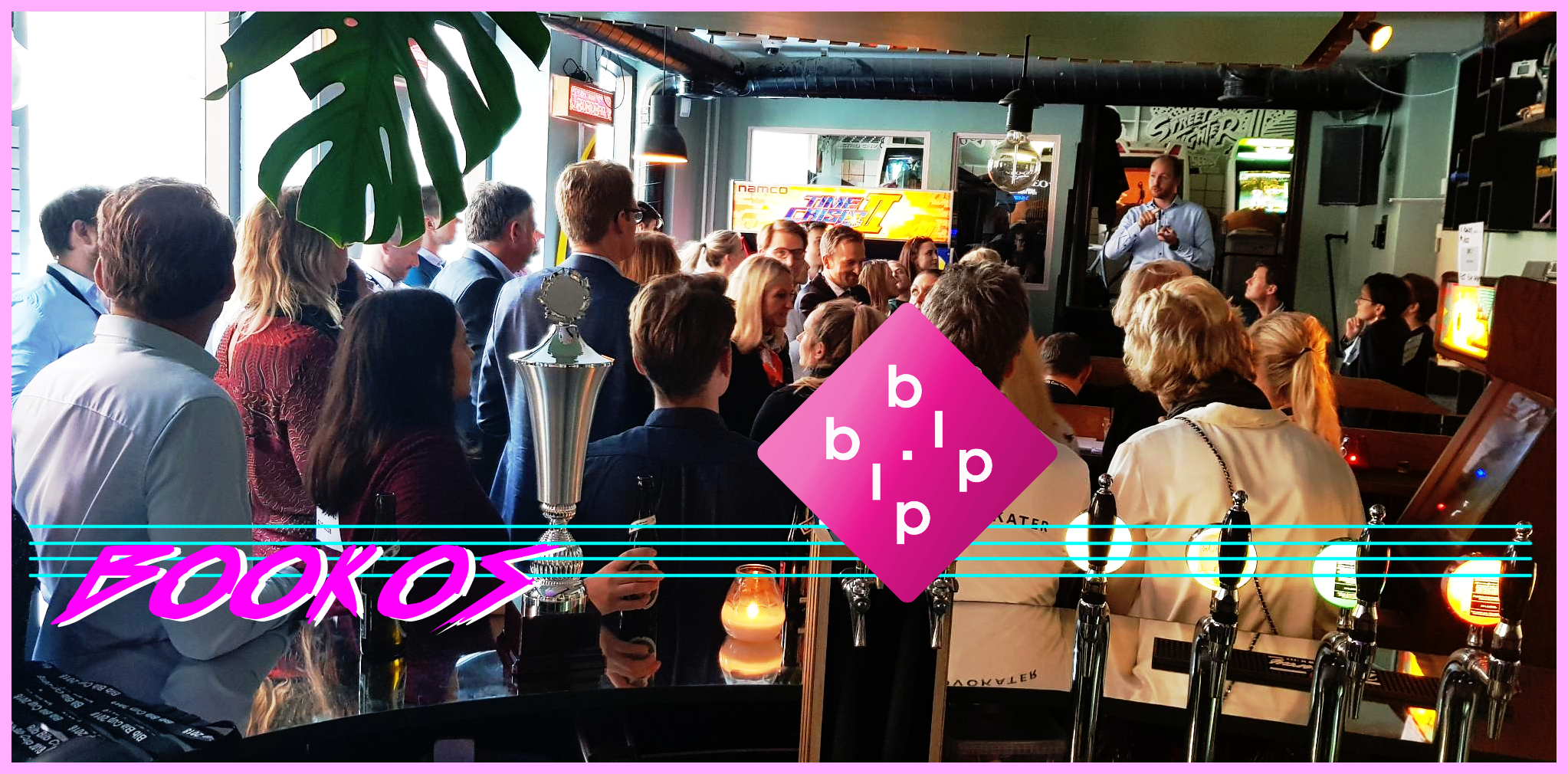 Before you reserve
Bip Bip Bar is a playful bar with arcades and pinballs. We are open to walkins like any other bar and unlike bowling or amusementsparks: Reservations are only needed if you are a larger group of people who wants to make sure you can visit while other larger group haven't reserved the same time spot. So if you and your friends want to drop by Bip Bip Bar, just do so, no need to call, write or book.
Within opening hours
When you book/reserve af timeslot within opening hours you will meet a lively arcade as the door is open to others too. It is rarely a problem with the space as Fælledvej 7, 2200 CBH N is housing 2½ floors with seatings and games. We mainly offer the booking option to make level the number of guests and different types of events on certain dates. If your are a group of less than 20 then just drop by.
Options
BOOK TABLE
SMALLER GROUPS
PRIVATE PARTY/CELEBRATION
SPECIAL WISHES
PAYMENT
Outside opening hours
We offer the oppotunity to book Bip Bip Bar outside opening hours. Party, use and enjoy your own arcade! This is often by people who want something special and unique for their birthdayparty, bachelorparty, wedding, teambuilding, workplace, children, school and the like. Filmproduction, commercial, instagram, youtube musicvideo, promomaterial shot in Copenhagen also find it's way to us as a special location and we are happy to assist.
Options
Groups of minimum 20 persons or more
PRODUCTION: SHOOT/FILM/COMMERCIAL/PROMO
Contact:
Email: Questions: booking@bipbipbar.dk
To book please visit: Facebook booking
Phone: Monday, Tuesday & Wednesday between 12 – 14 o'clock by phone: (+45) 93 97 46 66
"Off the Grid": You are always welcome to drop by the bar and ask for booking options.
BTW: We test indie games and selfmade productions. So give us a shout if you want our guests to test your product.
Production examples
Want to get inspired or see some examples of productions done at Bip Bip Bar, please click the link below.
Click to see examples of productions.